Even during the summer and Coronavirus pandemic craziness, we've found meaningful ways to stay connected and have opportunities for you to build relationships.
(Yep, even for you incoming freshmen/transfer students! You can hop in and join us anytime. You'll have fast friends here, we promise.)
We know there are lots of questions about how things look next semester, but for right now before the Fall 2020 semester kicks back into session
HERE'S WHAT TO EXPECT…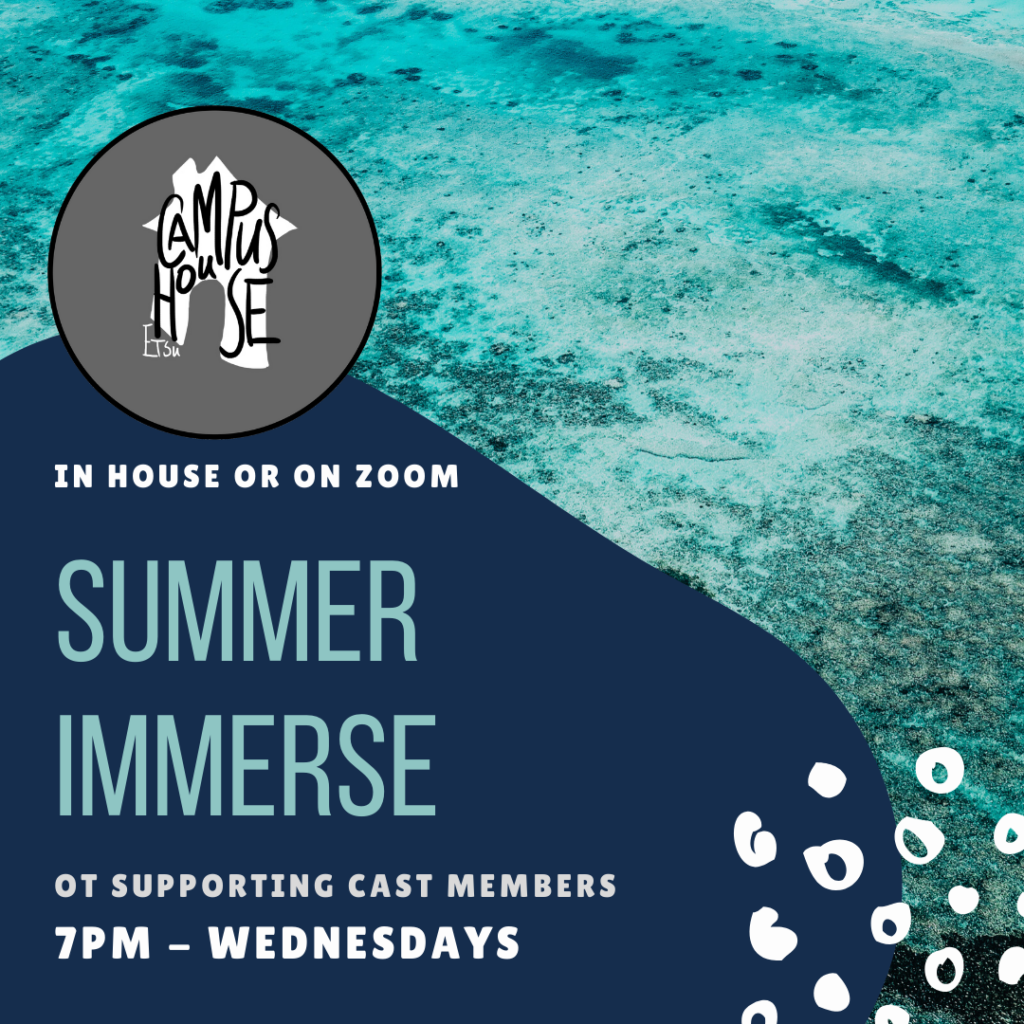 Immerse (our Wednesday night worship) will happen every week on Wednesdays at 7pm.
So regardless of your physical distance or social distance, you can catch us live at the Campus House or online with Zoom. If you want to connect online, here's the link that should work all summer long: https://etsu.zoom.us/j/93113911517?pwd=ZzdDdnA1SkRreFoxV2tlR1FURUpOQT09
Meeting ID: 931 1391 1517Password: 2870
This summer we're talking about OT Supporting Cast members. There's opportunities for you to help lead the discussion, worship, or prayer. You can sign up for those, here.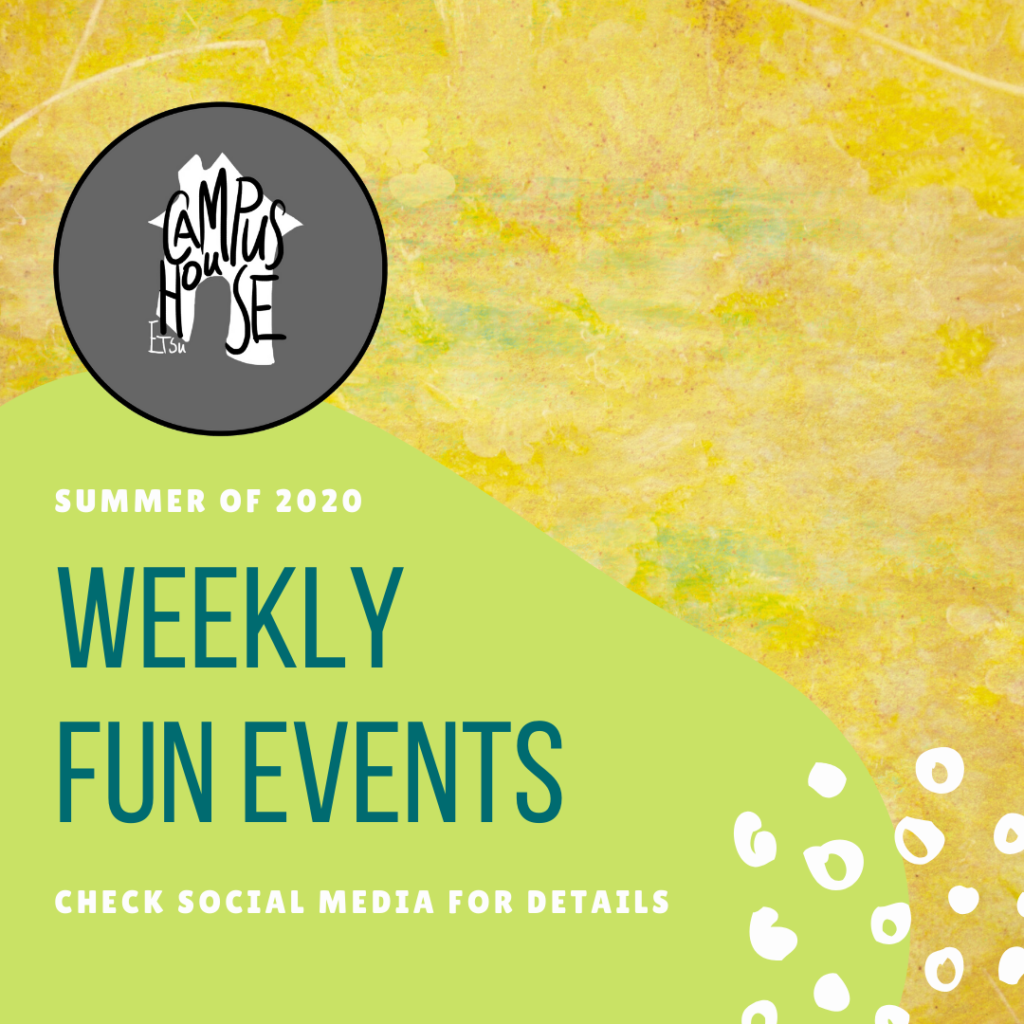 Each week we are planning something fun. Check our social media accounts to see what's happening this week.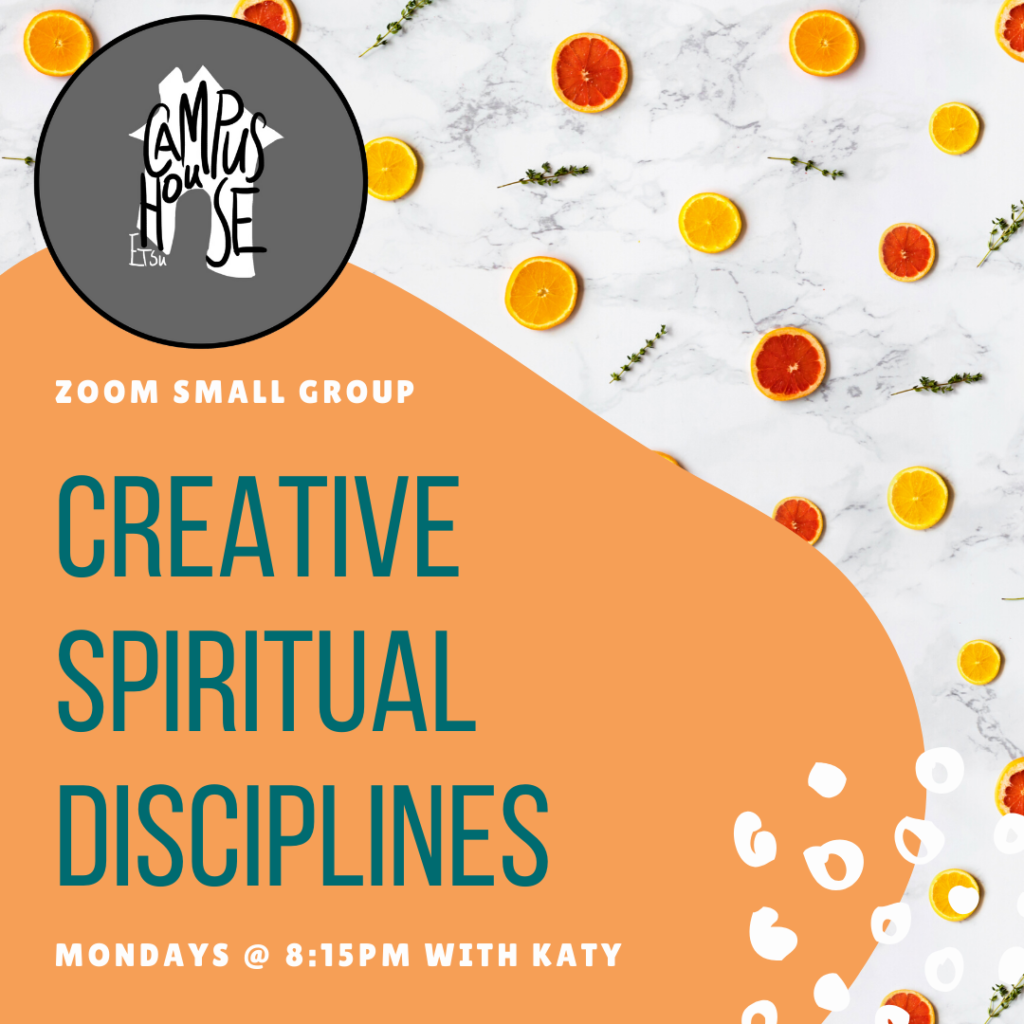 We have one invest group meeting on Zoom over the summer. You're welcome to hop in any Monday night at 8:15pm and join us for some creative spiritual discipline practices. The zoom link to join is available here: https://etsu.zoom.us/j/98842283287