Mike Luzadder, Campus Minister
Mike and his wife, Jami, are parents to two grown children, Hannah and Isaac. They have lived in Johnson City for several years. He is a product of campus ministry from a few years ago at Eastern IL University and went on to graduate from both Johnson Bible College and Emmanuel School of Religion.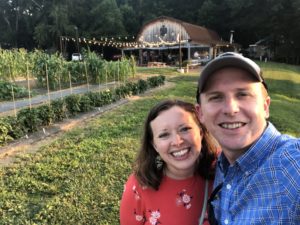 Katy Woodward, Associate Campus Minister
Katy joined the Campus House team in October 2018. Graduate of Milligan University and Emmanuel Christian Seminary, she's actively served as a minister to the next generation for 12+ years. Katy is wife to Stephen, mom to Elliott & Graham, and she loves sharing life and good food with college students. Katy leads several small groups that change from semester to semester and loves mentoring and discipling students.
Mallory Fehl, International Ministry Intern
Mallory grew up as a missionary kid in Ethiopia for seventeen years with her parents and three siblings. In 2016 her family moved to Indiana, and she finished high school.
For the past three years Johnson City has become her new home. She is finishing her degree in Church Leadership at Milligan University, and is excited to see what the future holds. She is overjoyed to be a part of Campus House and loves working with our international students.
The Campus House is overseen by a Board of Advisors.