Fall Retreat is coming up September 25-27. We'll leave Friday afternoon and head for Camp ACC in Unicoi, TN, and plan to return Sunday afternoon (you'll have plenty of time to do homework, promise). Cost is only $20 and all meals and lodging are included. We're taking extra precautions to social distance well and we will be outside as much as possible. Let Mike know ASAP if you'd like to join via email at [email protected]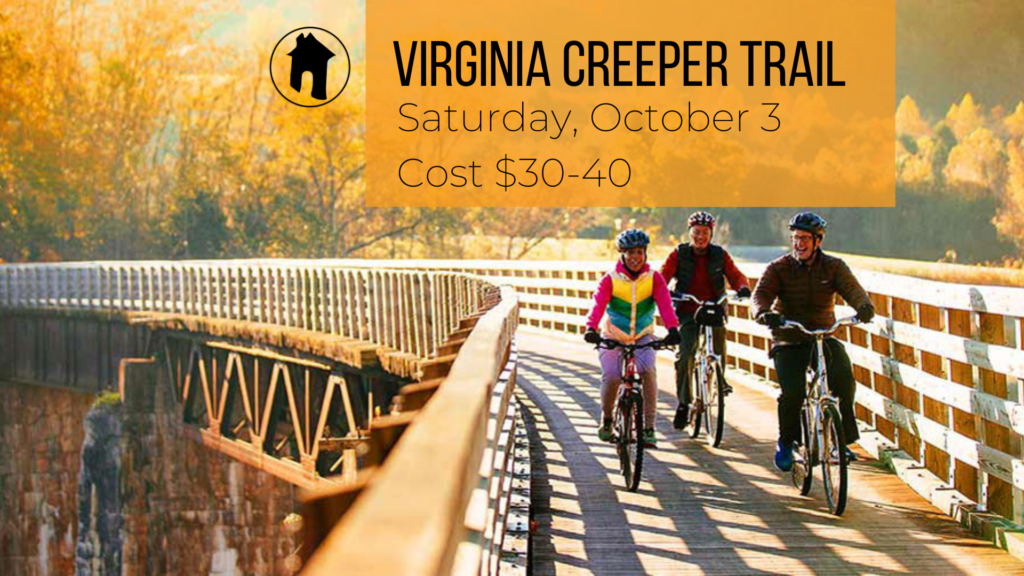 We're heading to Damascus, VA, to take a bike ride down the Creeper Trail on Saturday, October 3. Total cost to rent a bike & take the shuttle up the mountain should be between $30-40. Email Allie at [email protected] and check social medial for more details.
Follow us on Facebook & Instagram (@etsucampushouse) for the most up to date info on special events & outings throughout the Fall 2020 semester.
---
Weekly Events: