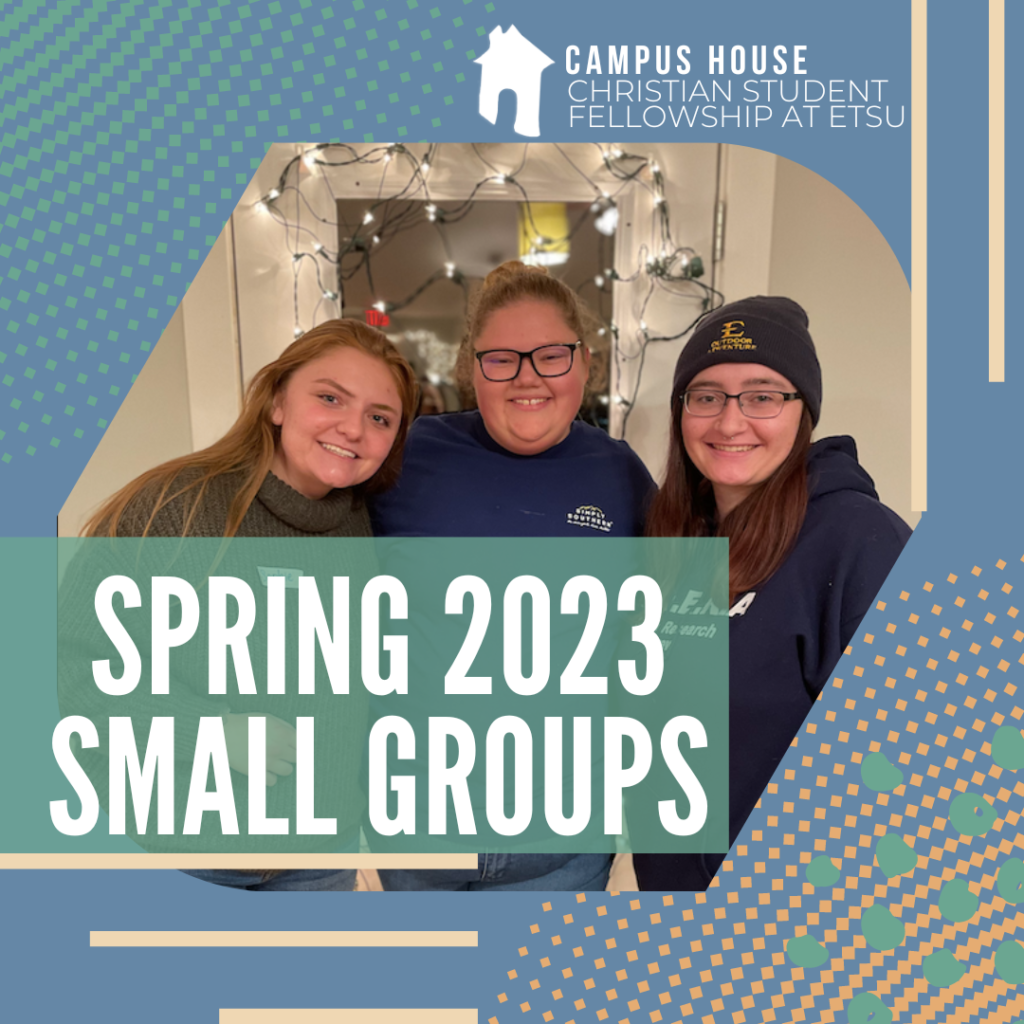 Every semester starts fresh with our small groups. These small groups develop relationships at a deeper level as you learn more about the Bible, the church, and what it means to follow Jesus in discipleship.
Most groups start the week of January 22, but feel free to reach out to group leaders if you want more info.
Mike – [email protected]
Katy – [email protected]
Rachael – [email protected]
Spring 2023 Small Groups –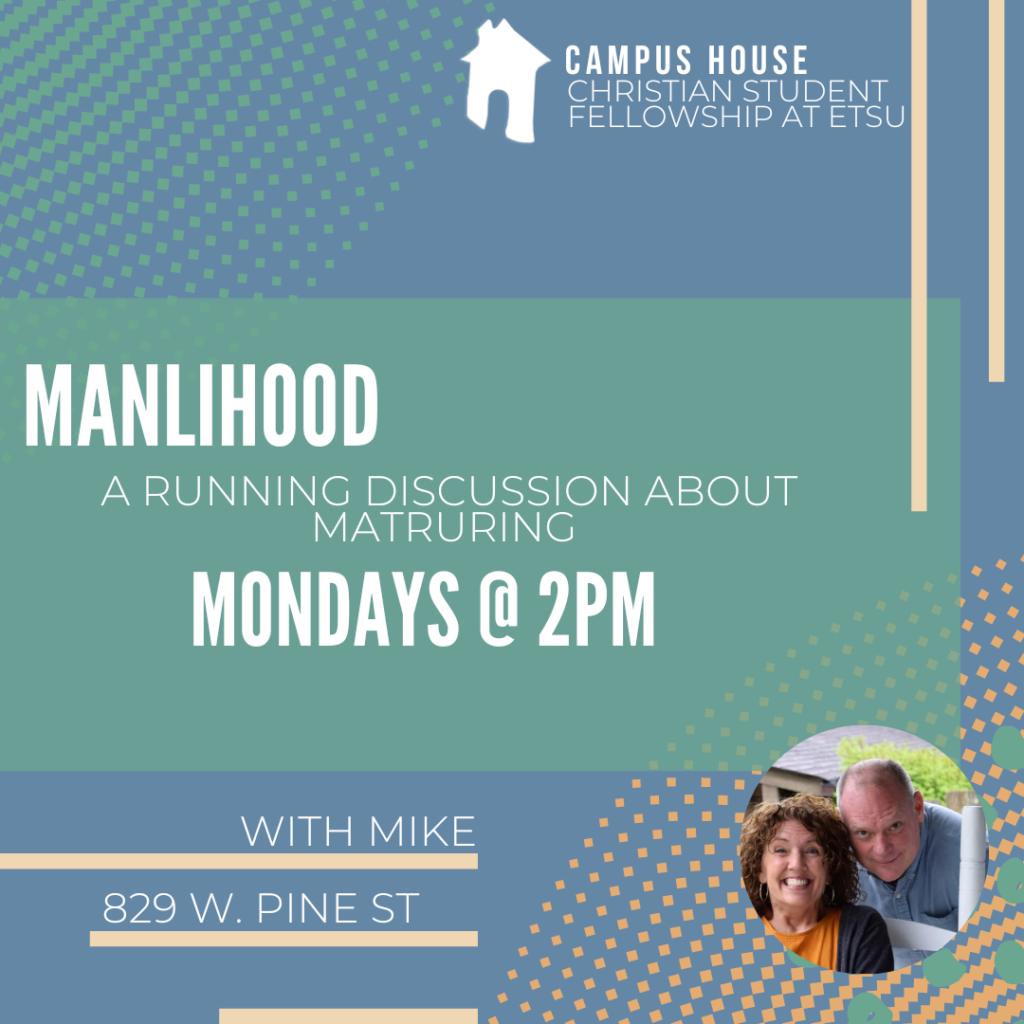 Manlihood is a running conversation about maturing. You can join Mike at 2pm on Mondays here at the Campus House.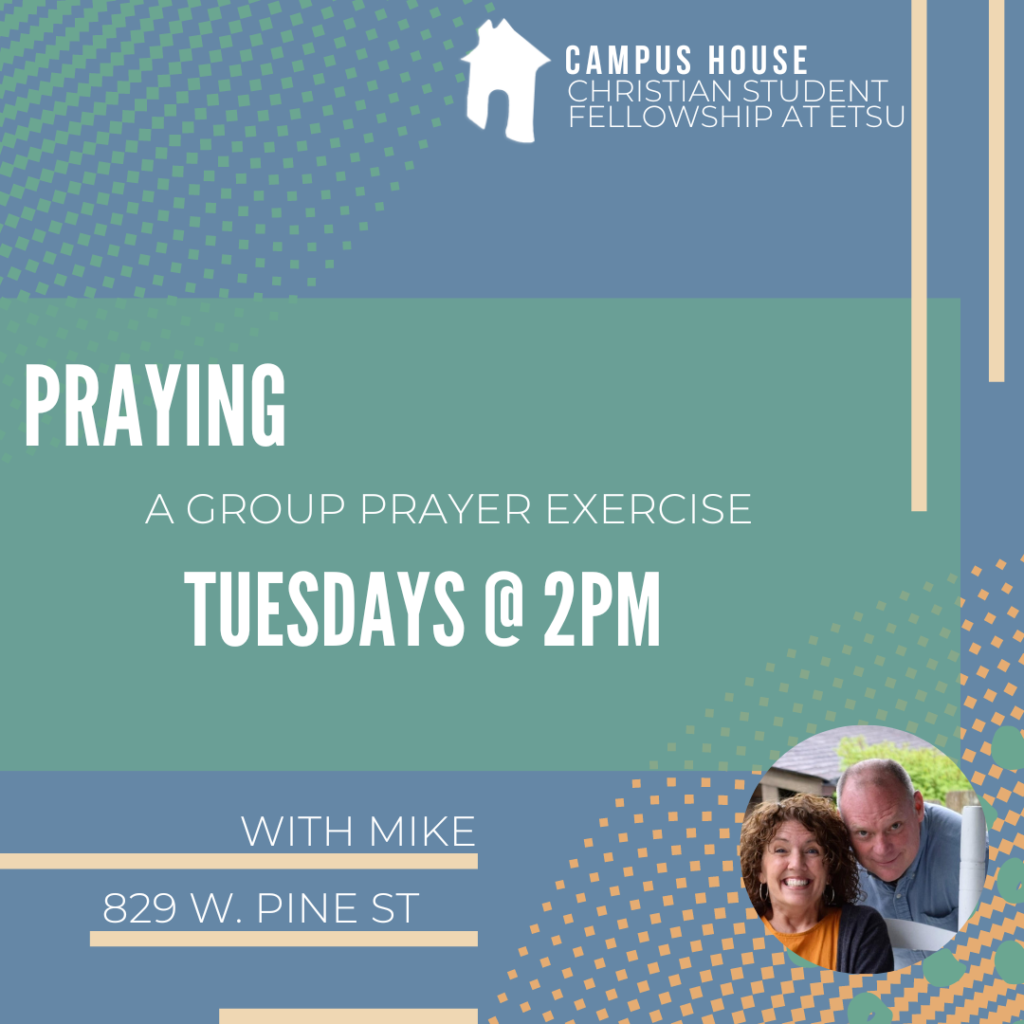 Praying will include a group prayer exercise every Tuesday at the Campus House at 2pm. Hang out a little after our weekly free lunch and pray with Mike.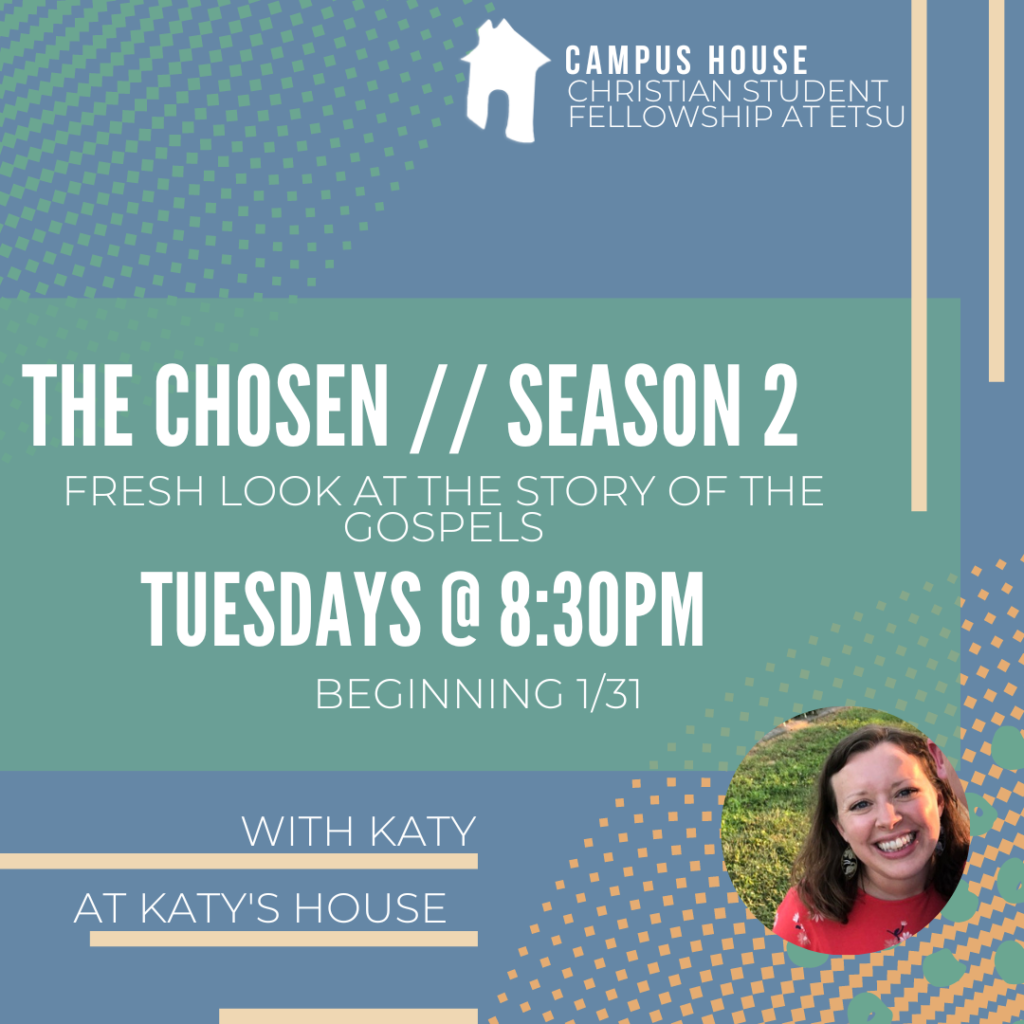 The Chosen // Season 2 is a group that meets at Katy's house at 8:30pm on Tuesday nights. We'll be watching Season 2 of The Chosen and take a fresh look at the story of the Gospels. This group will start on January 31. Send Katy a message if you need her address – [email protected]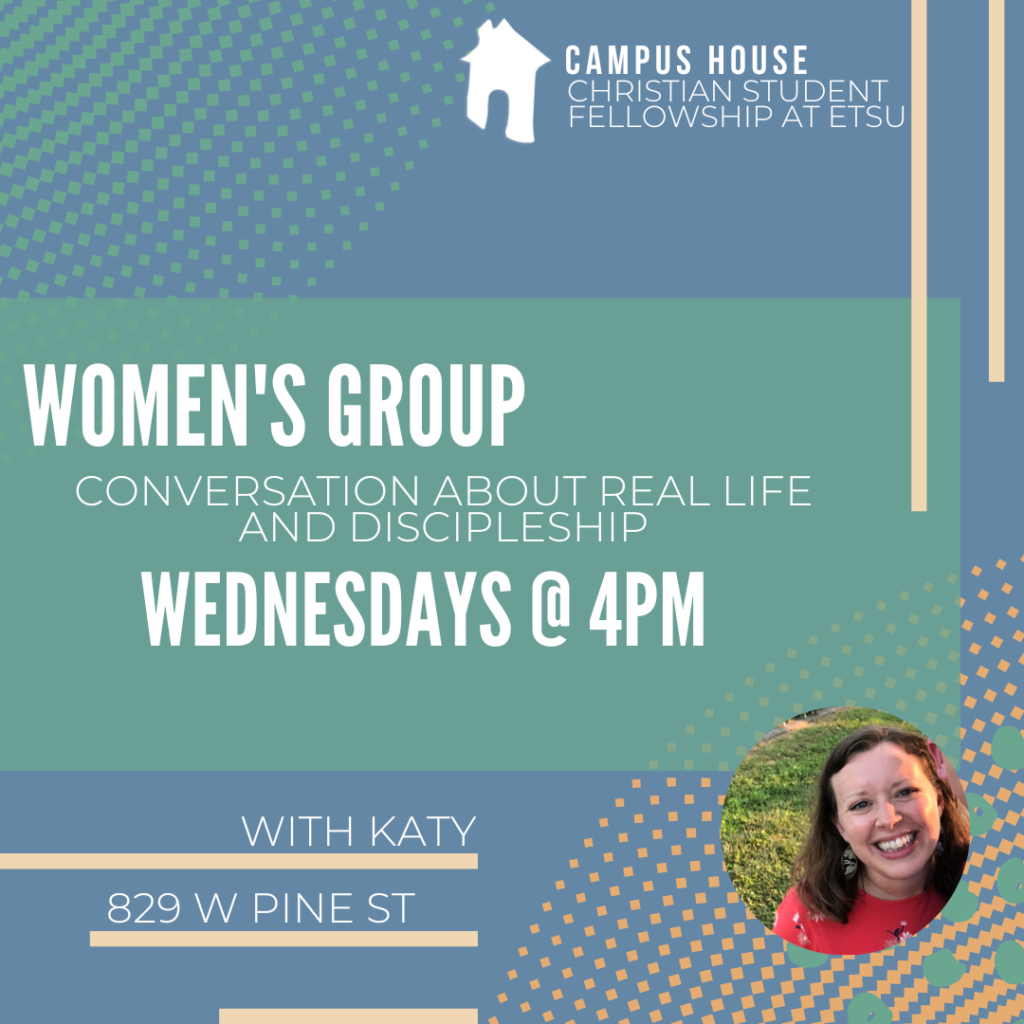 Women's Group is a discussion group just for ladies on real life and discipleship. Katy leads this group at the Campus House on Wednesdays at 4pm.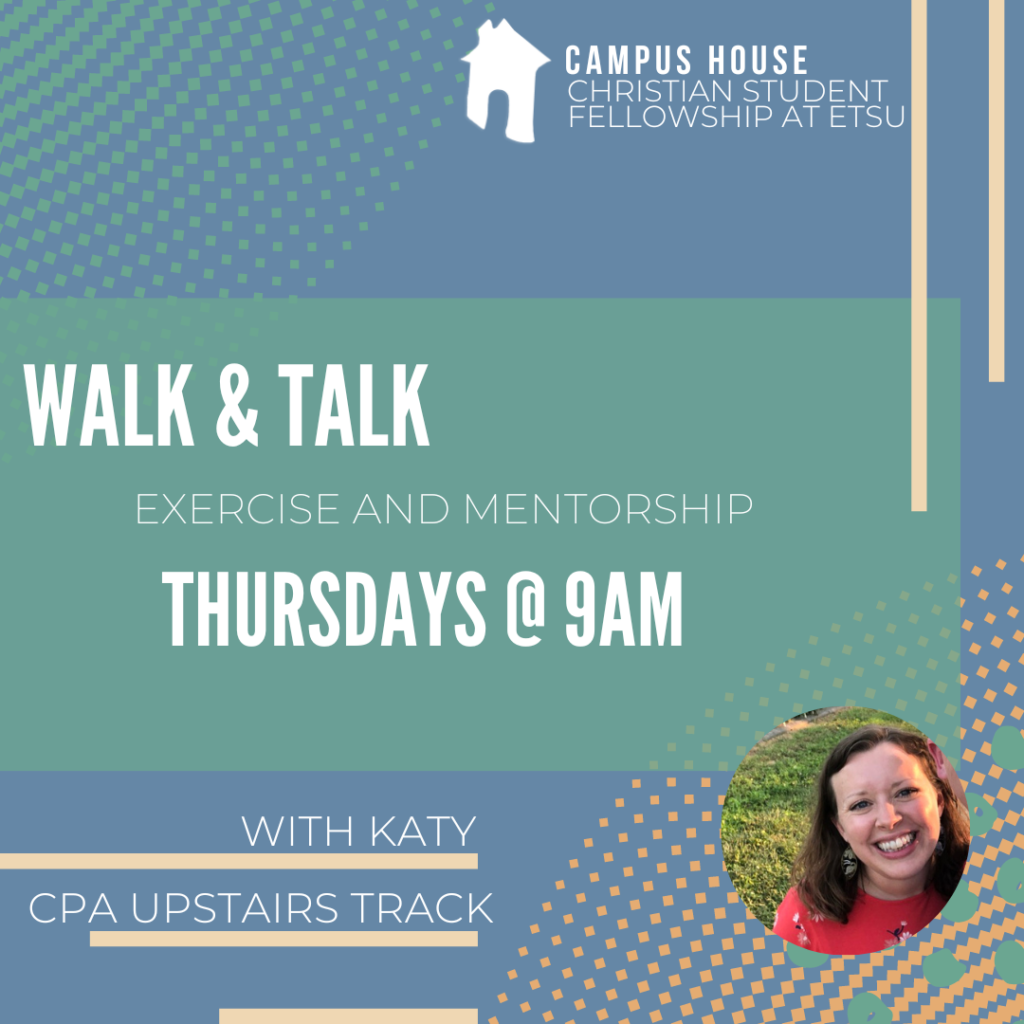 Walk & Talk meets at 9am on Thursday mornings at the upstairs track at the CPA. Join Katy for some easy walking exercise and mentorship.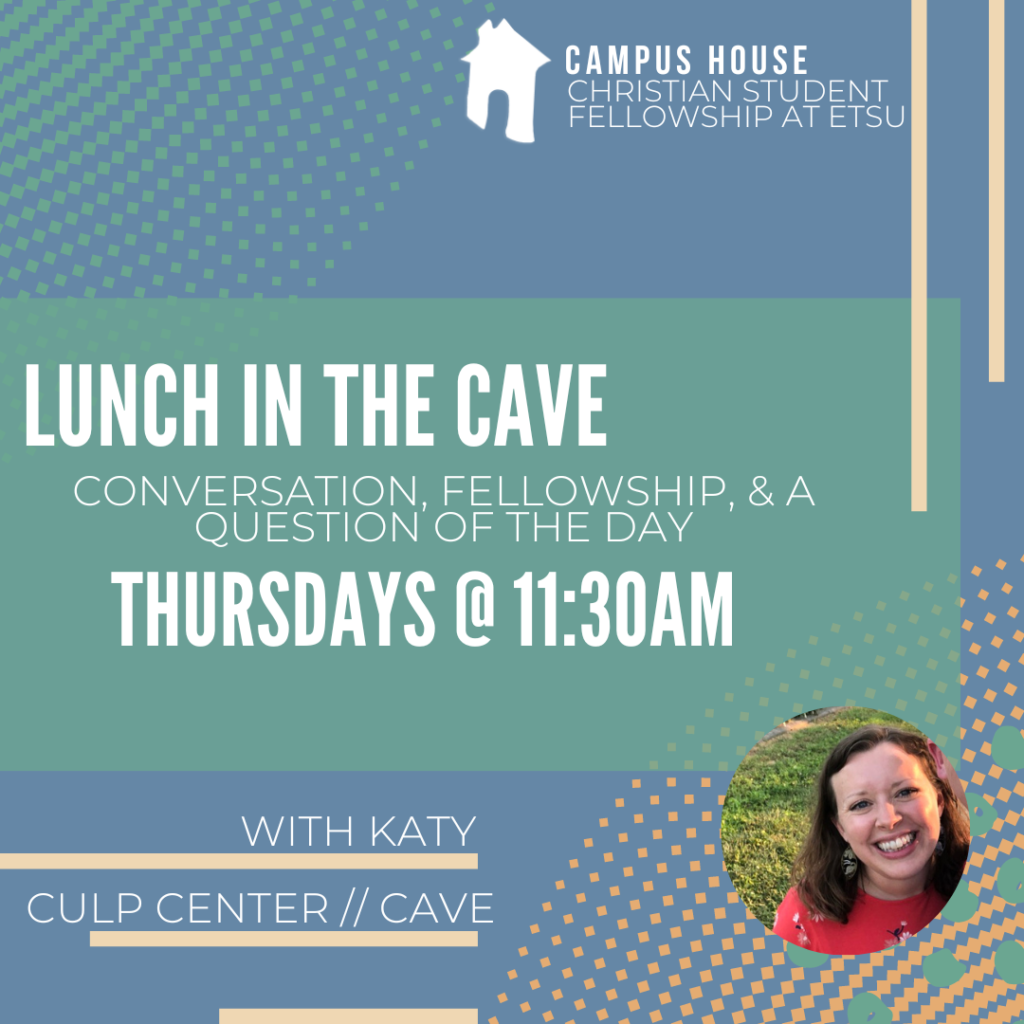 Lunch in the Cave is an opportunity for conversation & fellowship each week on Thursdays at 11:30. Bring your own lunch and meet us in the Cave at the Culp. We'll hang out until 1ish, so drop by whenever your class lets out.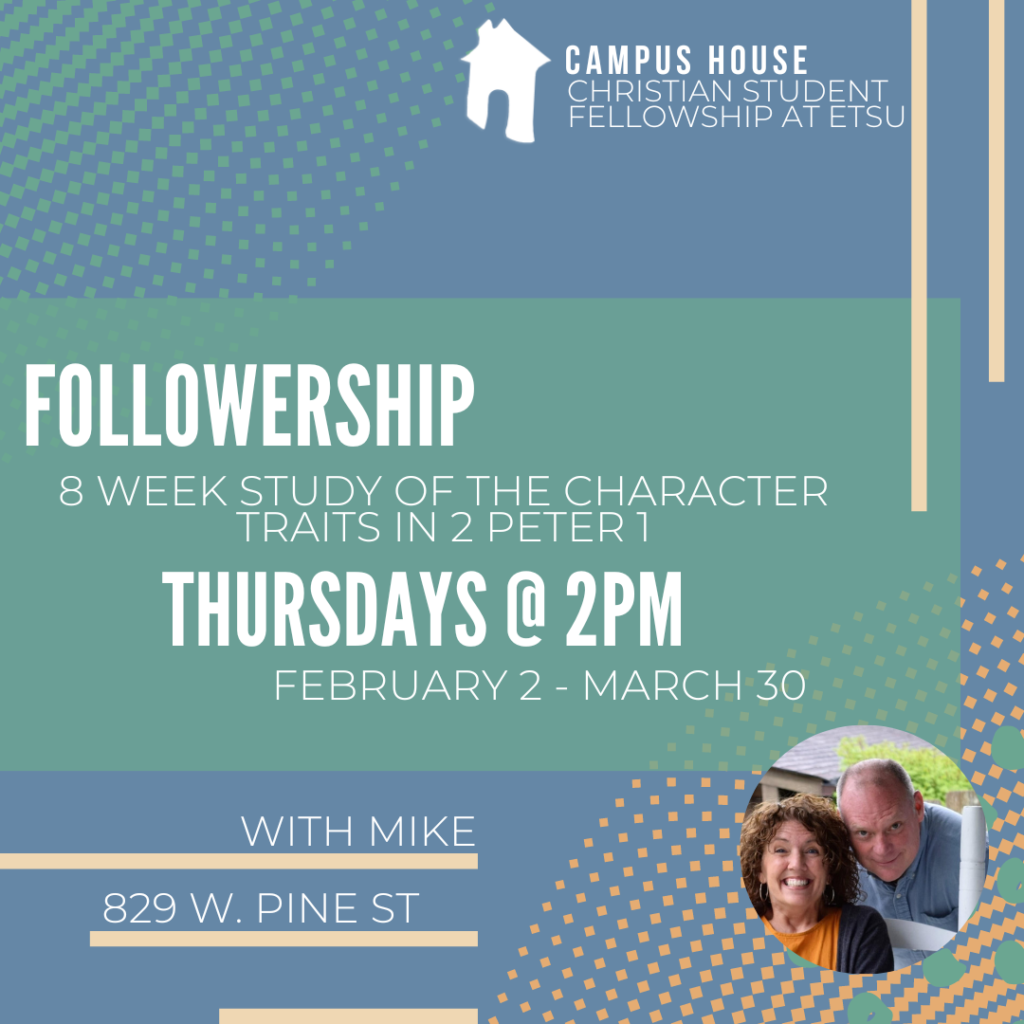 Followership is an 8 week study of the character traits in 2 Peter 1. Join Mike on Thursdays at 2pm at the Campus House on February 2 – March 30.