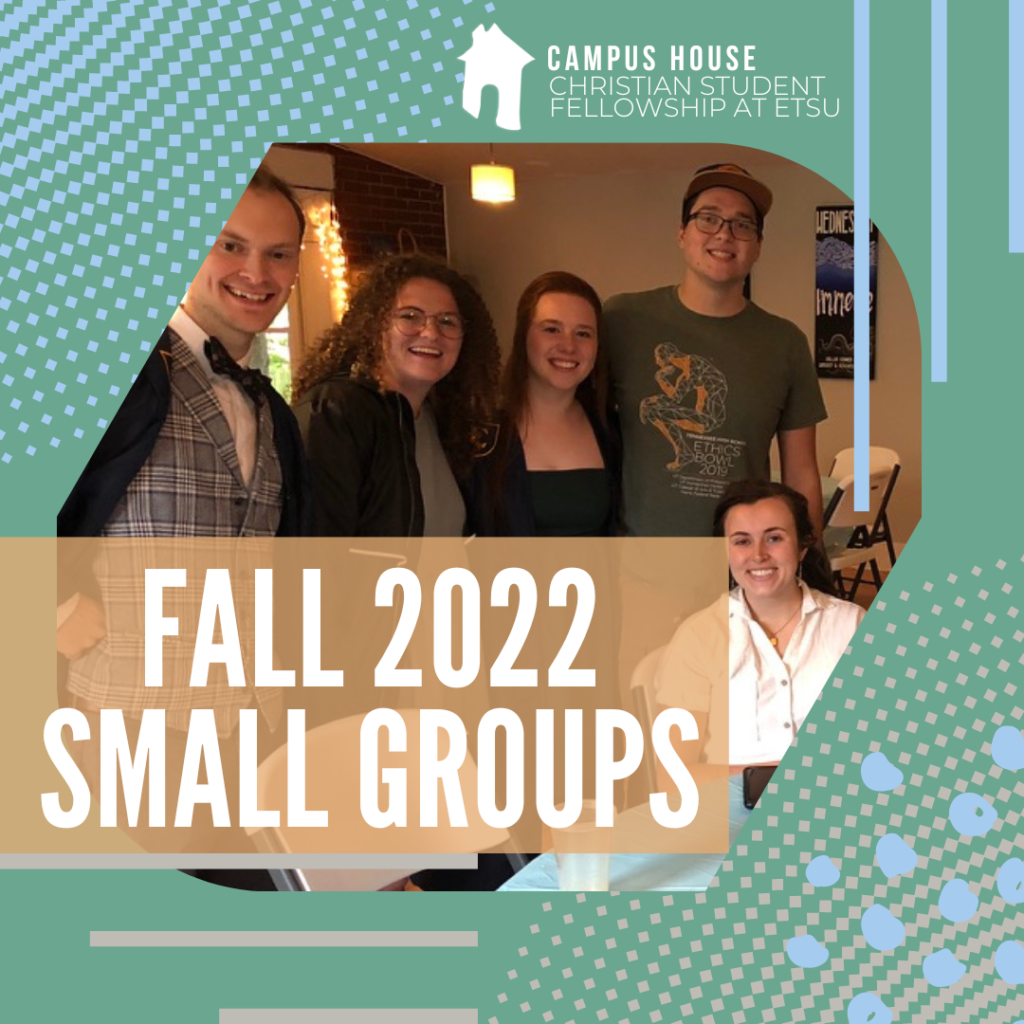 Every semester starts fresh with our small groups. These small groups develop relationships at a deeper level as you learn more about the Bible, the church, and what it means to follow Jesus in discipleship.
Most groups start the week of August 28, but feel free to reach out to group leaders if you want more info.
Mike – [email protected]
Katy – [email protected]
Rachael – [email protected]
Fall 2022 Small Groups –
Followership is an 8 week conversation about maturing as a Christian. You can join a group on Sundays at 6pm or on Thursdays at 3pm starting the week of September 18 with Mike here at the Campus House.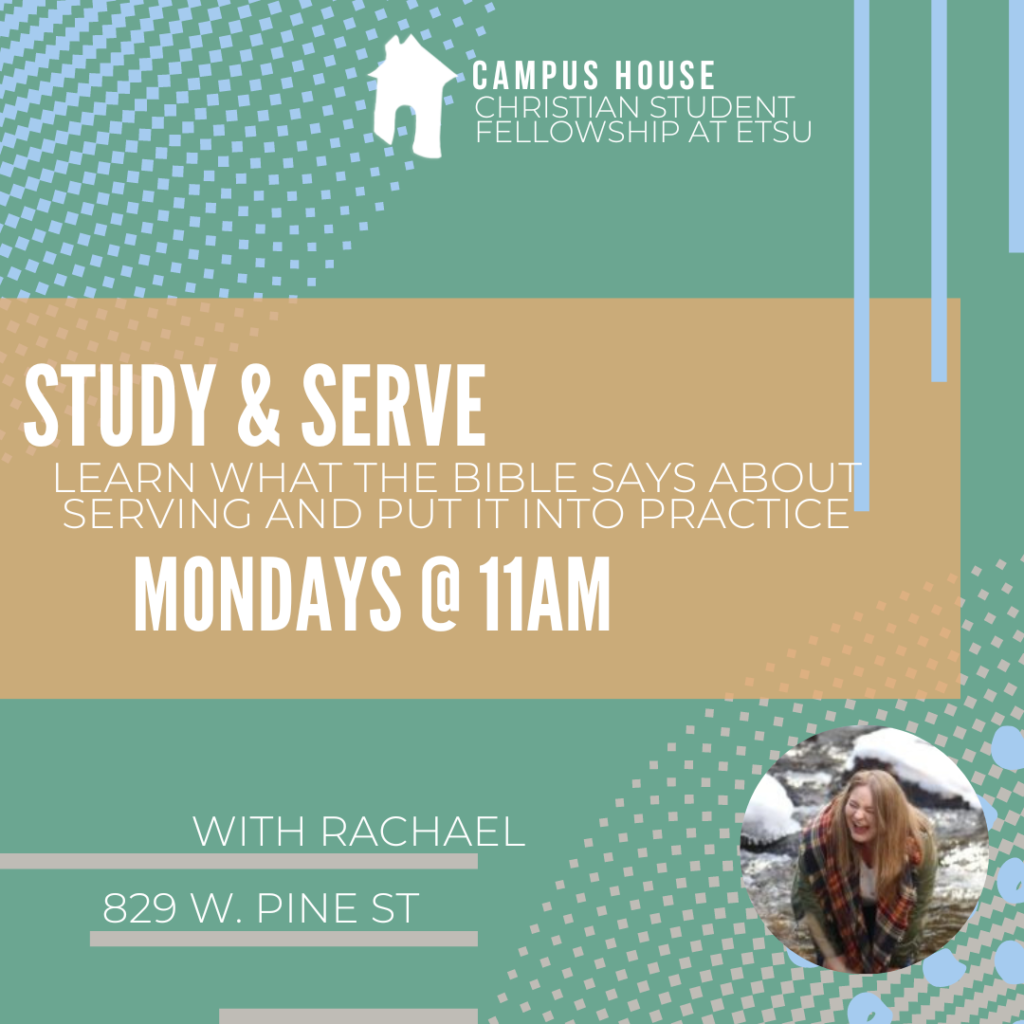 Study & Serve will meet on Mondays from 11am-1pm with Rachael. Service is a vital element to the Christian life and Christian community. In this small group, we will study the Bible and learn what it says about Christian service every other week. The other two weeks we will serve our community together!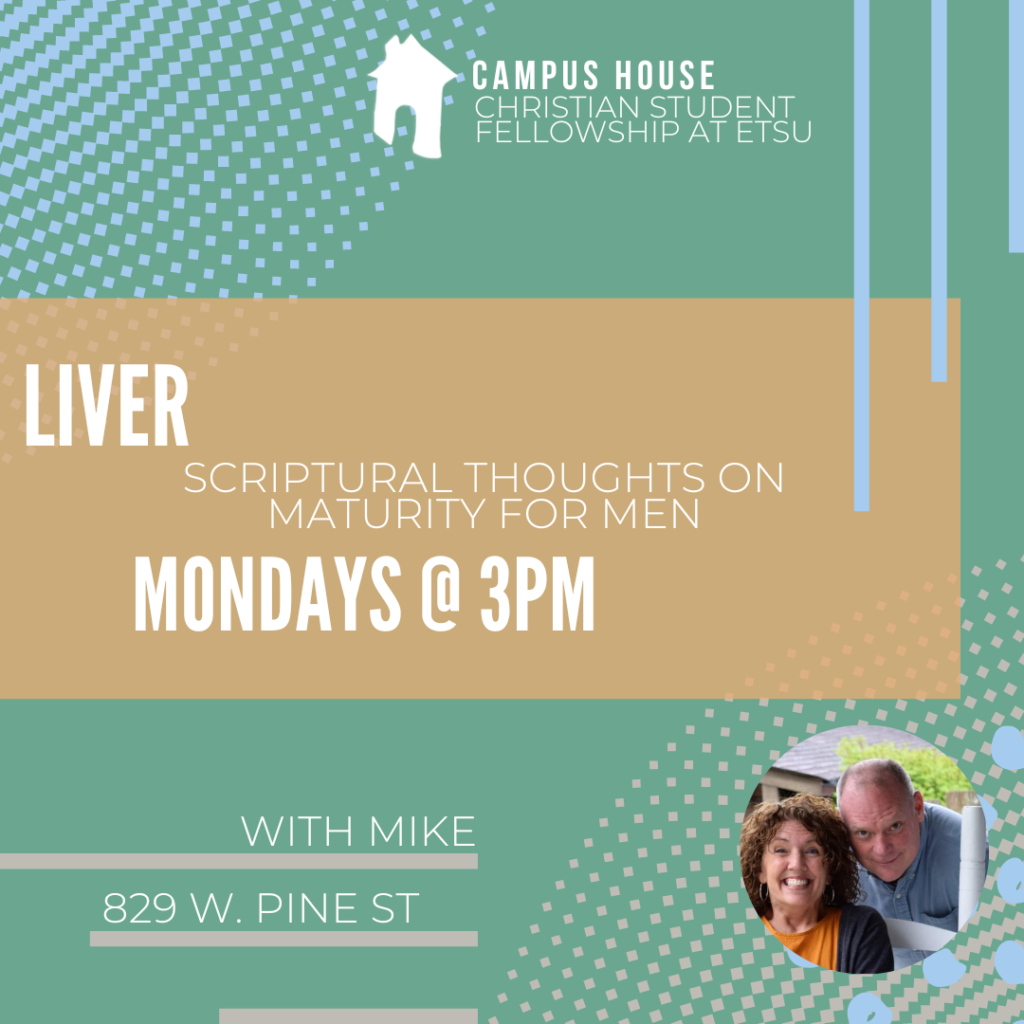 Liver is a group just for men that will meet on Mondays at 3pm at the Campus House. Join Mike for manly conversation on scriptural thoughts about maturity.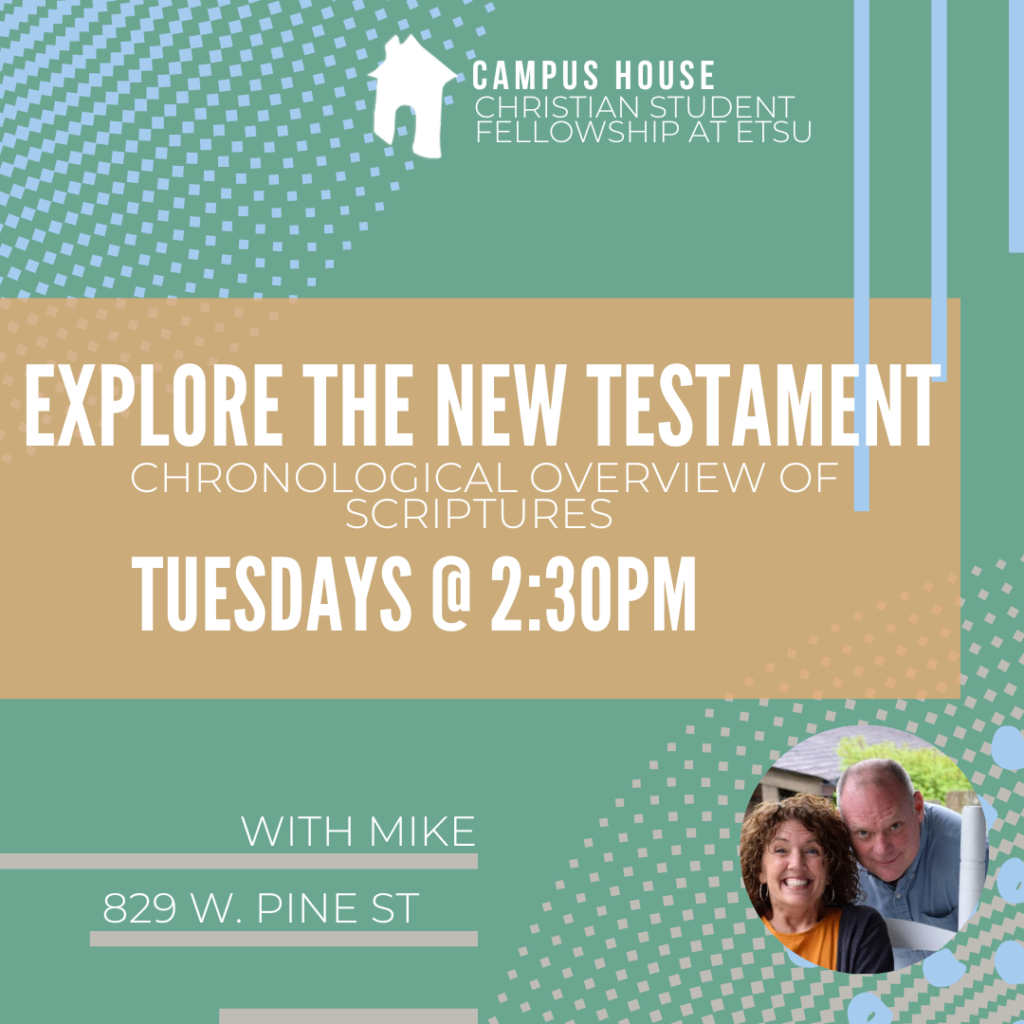 Explore the New Testament is a group that will take a chronological overview of Scripture. Join Mike at the Campus House on Tuesdays at 2:30pm.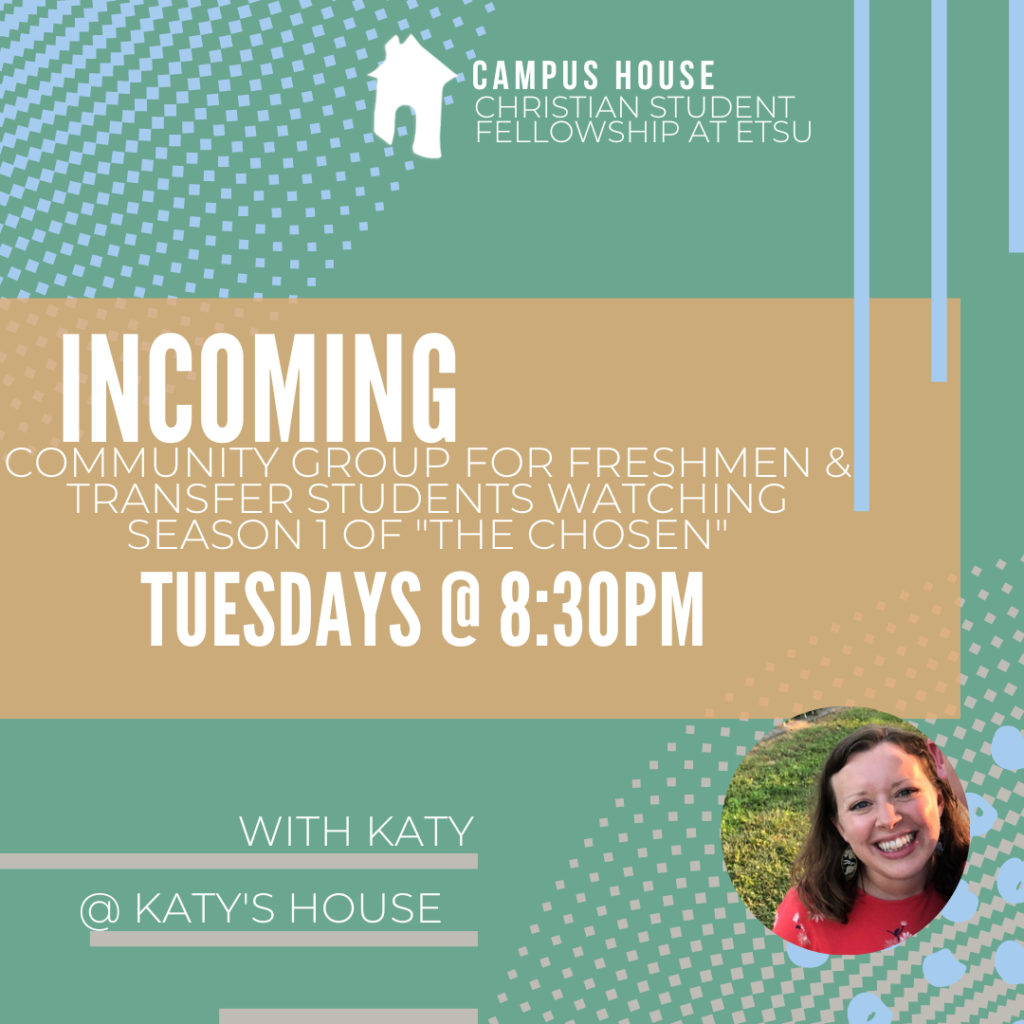 Incoming is a community building small group for FRESHMEN & TRANSFER STUDENTS that meets at Katy's house on Tuesdays at 8:30pm. This semester we'll watch Season 1 of "The Chosen" and talk about the Gospel stories behind the scenes of each episode. Snacks/desserts are a given. Send Katy a message if you need her address – [email protected]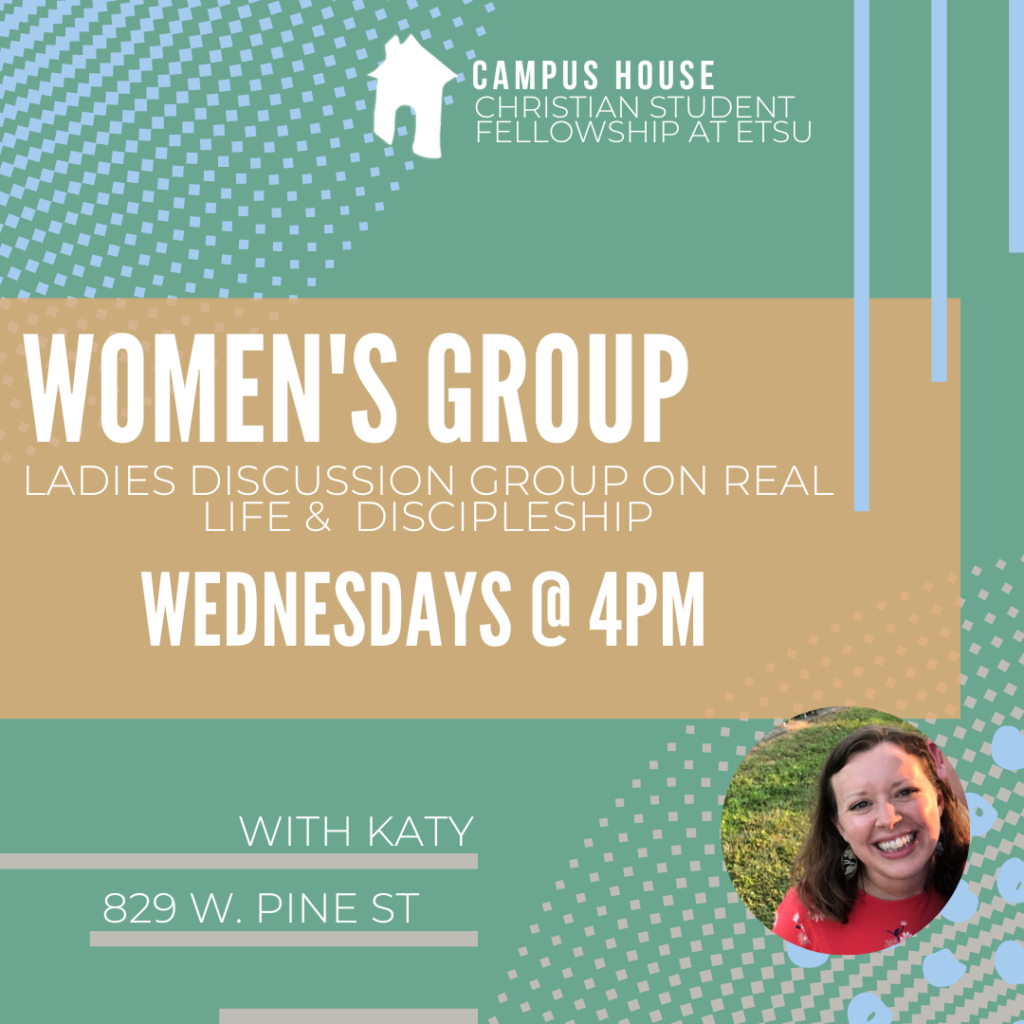 Women's Group is a discussion group just for ladies on real life and discipleship. Katy leads this group at the Campus House on Wednesdays at 4pm.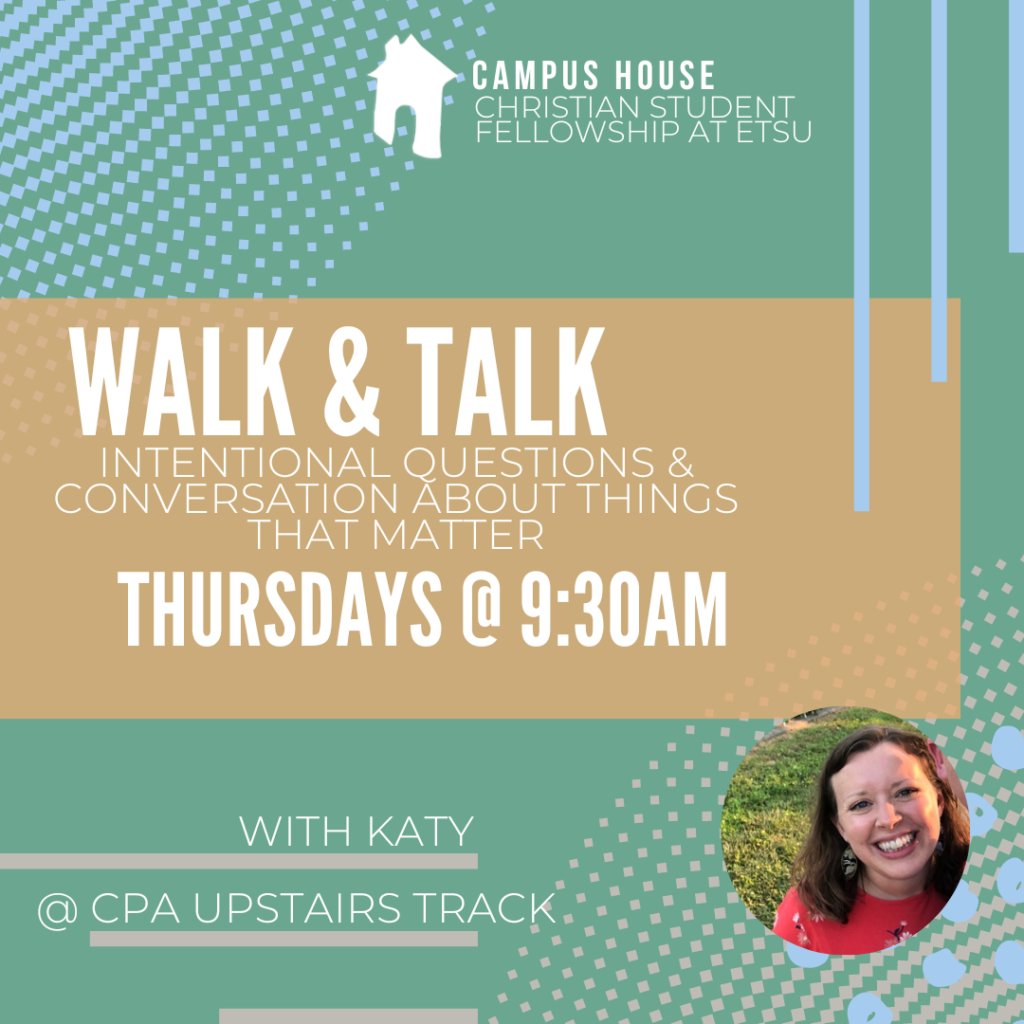 Walk & Talk is a group that will meet at 9:30 on Thursday mornings on the upstairs track at the CPA. Join Katy for a question of the day, get your steps in, and talk about things that matter. Come in any shape. We aren't running, promise.